Chapter 13 Bankruptcy Debt Repayment or Debt Reorganization

NO MONEY DOWN for Qualified Wage Earners
Chapter 13 Bankruptcy will help you reorganize your bills, stop foreclosure, repossessions, garnishments and high credit card interest in as little as one day.
EXPERIENCE COUNTS More Than Ever
Why go to unknown attorneys for such an important matter as your financial future? Get a FREE CONSULTATION in office and see the difference!
Chapter 13 Can Be the Solution: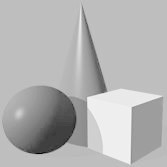 Behind in your Mortgage and/or Auto Payment


Foreclosure or Sheriff Sale Pending


Over-Financed Vehicles


Repossessions


High Interest Credit Cards and Loans


Payday Loans & Wage Deductions


Lawsuits & License Suspension & Parking Ticket
Ready to Get Started? Make a Free Appointment Today!

Read more about Chapter 7 Bankruptcy: